August 22, 2014
Remembering Rick Corman's Vision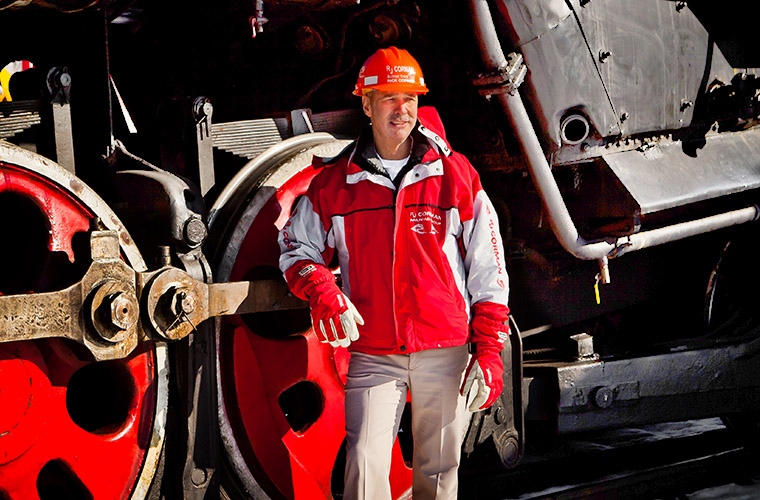 Saturday, August 23, 2014 marks one year since our founder Rick Corman passed away after a 12-year battle with multiple myeloma.
We are especially reflective this week, remembering Rick's extraordinary vision of providing customers with amazing quality and brilliant execution. We think about the culture he imbued our company with and miss him dearly.
We have honored him during the last 12 months through many of the traditions he started, such as the July Fourth celebration for employees and the community, as well as hosting charitable events on our property.
His remarkable business legacy is highlighted in a 21-slide chronology on our website's history page. It tells how he started this business with a rented backhoe and grew R. J. Corman Railroad Group into a highly respected, full-service company that spans the continental United States. Today, we have more than 1,400 employees who are working diligently to realize Rick's vision.
Building upon Rick's dynamic business approach, we are embarking on an even more aggressive business strategy that will clearly position our customers as the number-one focus while also improving every level of our organization. We are continually taking steps to enhance our systems, processes and results.
We thank our many friends, customers and acquaintances who keep us all in their thoughts and who share in our fond remembrance of a life well lived. Those interested in commemorating Rick are invited to do so through an annual contribution to the R. J. Corman Multiple Myeloma Research Foundation at the Dana Farber Cancer Institute.