May 23, 2023
Justin Broyles of R. J. Corman Railroad Group Appointed to Surface Transportation Board's Railroad-Shipper Transportation Advisory Council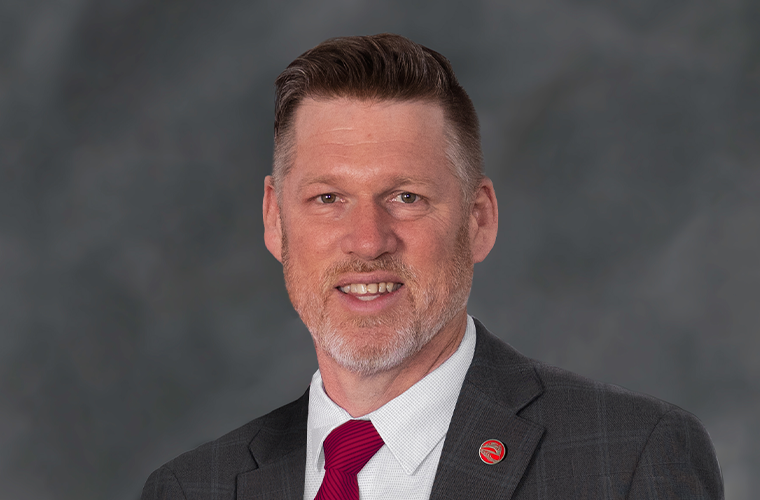 NICHOLASVILLE, Ky – R. J. Corman Railroad Group, LLC is glad to announce the appointment of Justin Broyles, Executive Vice President, Commercial Affairs, to the Surface Transportation Board's (STB) Railroad-Shipper Transportation Advisory Council (RSTAC) in the position of small railroad representative. He will serve a three-year term.
"I am excited about Justin's appointment to such a significant role. It is an honor to have R. J. Corman Railroad Group represented at this level and have the opportunity to positively impact the railroad industry. Justin is a key executive leader with a wealth of experience that will allow him to contribute to the RSTAC's objectives," said R. J. Corman Railroad Group President & CEO Ed Quinn.
The STB is an independent federal agency that is charged with the economic regulation of various modes of surface transportation, primarily freight rail. The STB's RSTAC provides advice on regulatory, policy, and legislative matters, as appropriate, to the STB Board Members, the Secretary of Transportation, the Senate Committee on Commerce, Science and Transportation, and the House Transportation and Infrastructure Committee.
Broyles was also recently elected Vice Chairman of the American Short Line and Regional Railroad Association's (ASLRRA) Executive Board of Directors, where he also serves as Vice President of the Eastern Region and Chair of the Short Line Safety Institute (SLSI).
Broyles is an experienced and successful railroad industry leader of over two decades. In his position at R. J. Corman Railroad Group as Executive Vice President, Commercial Affairs, Broyles oversees all Class I corporate relations and directs the commercial efforts for R. J. Corman Railroad Company's short lines and Storm Team. His additional experience encompasses diverse roles in business development in rail-related services such as emergency response, railroad construction, storm response, and national account management.
Buck Rogers, Vice President of Petroleum and Chemicals for Canadian National Railway Company was appointed to the committee at the same time.
"Both Justin and Buck have a wide range of railroad experience in areas of concern to the Board," said Chairman Martin Oberman. "I am confident that their perspectives will be valuable to RSTAC and I look forward to working with them as we work to ensure an efficient and viable rail network."
###
About R. J. Corman Railroad Group
R. J. Corman Railroad Group employs approximately 1,400 people in 24 states. R. J. Corman companies provide a broad scope of services to the railroad industry, such as emergency response, track material distribution, track construction, short line railroad operations, industrial switching, and signal design and construction.