Full-Service Logistics ON & OFF Railroad Properties.
Services Include:
Receiving Cost-Efficient
Bulk Shipments
Delivery to Customers as Needed
JIT Inventory Management
Improved Customer Inventory
Cycle Times
Secure Storage & Weighing Capabilities
Expertise in Material
Handling & Repackaging
Warehousing Storage:
260,000+ sq. ft. Under Roof
40 Acres Fenced Storage
30 Ton Overhead Crane Capacity
35 Ton Forklift Capacity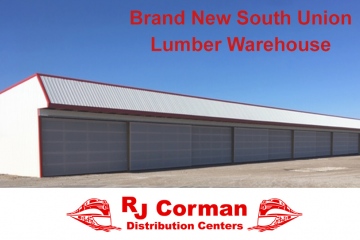 R. J. Corman Distribution Centers: Lumber Expansion Project to Serve Canfor Corporation
Fall of 2019 was an exciting time for the R. J. Corman South Union Distribution Center in Woodburn, KY....
Read More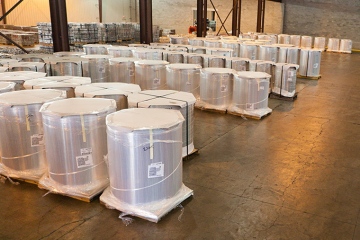 R. J. Corman Distribution Centers: Storing and Shipping Cold Rolled Aluminum Coils for Constellium-UACJ
In September of 2016, Constellium-UACJ opened in Bowling Green, Kentucky. Constellium is an aluminum production facility that provides parts for the automotive industr... Read More