August 6, 2019
Enterprise Fleet Management Donation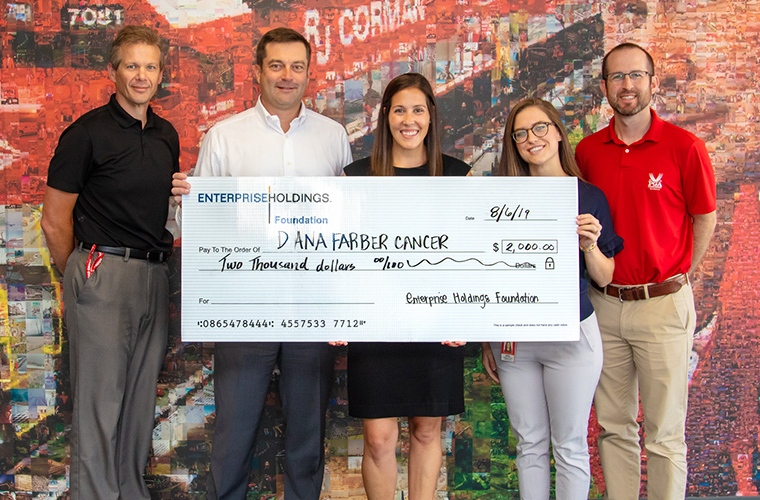 Today, Enterprise Fleet Management, a company partner, made a $2,000 donation to the Richard J. Corman Multiple Myeloma Fund.  
Many of our company vehicles are currently leased from Enterprise. Two years ago, their team reached out and asked if there was a charity that was important to us, which we responded with the Richard J. Corman Multiple Myeloma Fund that benefits the Dana Farber Cancer Institute in Boston, Massachusetts. In the past two years, they made donations totaling $3,500 to the fund, and they were extremely helpful in preparing the documentation for us to receive the grants. This year, we are honored to receive this significant donation from Enterprise Fleet Management.
We are extremely thankful for their generosity and look forward to continuing to work with their company going forward.