January 27, 2020
R. J. Corman Engages in Company-Wide Safety Commitment Week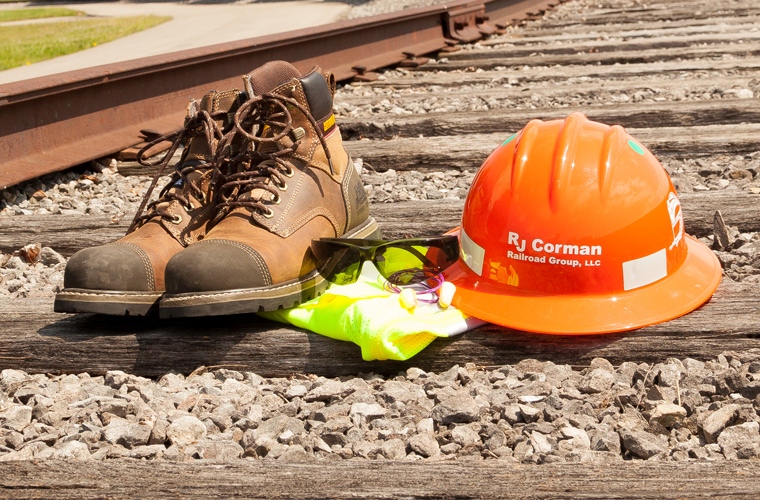 This week marks the third annual R. J. Corman Safety Commitment Week. Every year the company makes an intentional effort to begin the new year with a focus on safety. The safety and health of employees and the communities served by R. J. Corman is a top priority. The entire company participates in Safety Commitment Week through educational sessions, contests and giveaways designed to reinforce content, and the signing of the company safety pledge.
Each day of Safety Commitment Week has a special theme. During this week, every division and work group begins the day with a safety "stand-down" where that day's topic is presented and discussed among the teams that work together. This year's themes include taking personal responsibility for safety, how to preform pre-job safety and hazard briefings, safe driving practices/vehicle safety, and workplace hazards.
During the week, every R. J. Corman employee signs the following Safety Pledge:
The safety and well-being of employees is our priority. No job is worth sacrificing the health and safety of our employees.
Workplace safety is every employee's responsibility, every day and on every job. Our focus and attention to working safely demonstrates our belief in critical core safety values and our achieving acceptable standards of workplace behavior.
All of our employees, at all levels of our organization, make a significant contribution by ensuring that working safely allows us to be the best service provider to the railroad and related industries.
No job is so important, no service so urgent that we cannot take time to perform all work safely. 
To illustrate that safety is my priority, I commit to the following:
Perform my job in a safe manner Wear proper PPE at all times
Perform job briefings at the start of work and throughout the day as required
Know and report the hazards associated with each job I perform
Comply with all safety guidelines and programs
Immediately report all workplace incidents and near miss incidents
Ensuring the safety and health of employees, contractors, visitors and stakeholders is a priority in the company's efforts to achieve an injury and incident free work environment. R. J. Corman is dedicated to safety training. Safety Commitment Week is just one way that the company invests time and resources to continually improve in this area.