November 1, 2019
R. J. Corman Golf Scramble Raises Significant Donation for Great Cause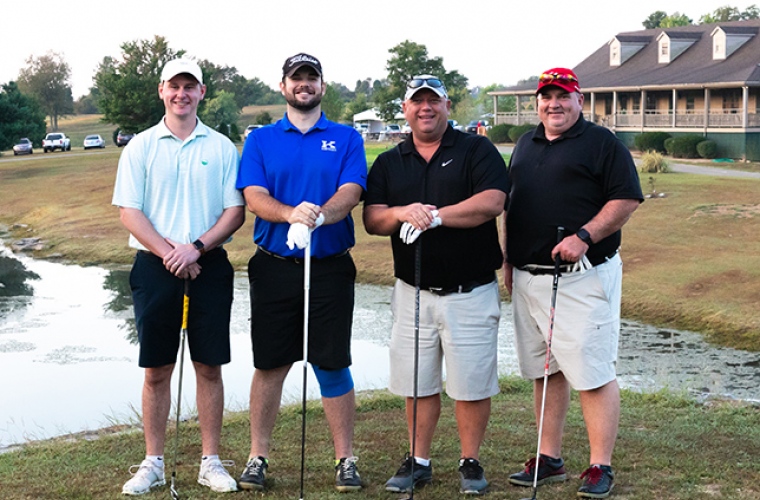 R. J. Corman is excited to announce that fundraising to support cancer care efforts has surpassed previous years with a donation amount equaling $18,532.40!
On September 21st, R. J. Corman hosted the company's annual golf scramble before the company-wide picnic. The event raises proceeds for the Richard J. Corman Multiple Myeloma Fund which goes to the Dana-Farber Institute - this institution is a leader in cancer treatment and research, committed to providing patients with the best care possible today, while advancing tomorrow's cures through intensive research. This is the largest amount to date that has been raised with this event, and R. J. Corman is thrilled to send this money to Dana-Farber!
We are grateful for all the wonderful sponsors who contributed funds and helped make this event possible. They include:
Professional Travel
Milwaukee Tool
United Rentals
The Larson Group (Peterbilt of Cincinnati)
Meade Tractor (John Deere)
FedEx
Orr Safety
Superior Hose
Advance Auto
Valvoline
Harbor Steel
IHG
Dell
ABS
SHI
Yokohama
Staples
Greens Toyota
UPS
ANC Promotions
Flex Print
National/Enterprise
AT&T
We would also like to say thank you to all the men and women who joined us on the course and all the R. J. Corman employees who worked the event. It is fantastic that this friendly competition brings people together to golf for a good cause! We look forward to facilitating this endeavor again in the coming year.