August 28, 2018
R. J. Corman Railroad Services: Charlotte Area Transit System Track Work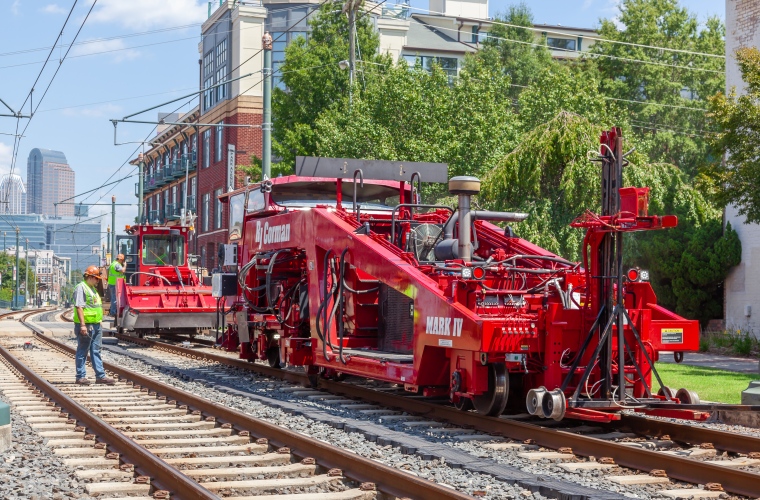 R. J. Corman Railroad Services completed 17.2 miles of surfacing and performed rail adjustments on two curves during a 48-hour uninterrupted shutdown of the Charlotte Area Transit System (CATS) light rail system. Due to consistent, daily wear and tear, it was time to conduct scheduled maintenance and repairs on the line.
R. J. Corman Railroad Services began working on the track in Charlotte, North Carolina at 4 a.m. on August 25. There was a 48-hour window for construction crews to complete the project, and the track was located in a densely-populated area, which presented unique challenges during the job. Over 60 employees divided into three crews worked on different sections of the line during the shutdown to complete surfacing work, and to make rail adjustments on the two curves to remediate sun kinks that were present. They utilized approximately 15 pieces of rail equipment, including tampers, rotary dump trucks, welding trucks, and other specialty on-rail equipment.
R. J. Corman Railroad Services was one of the contractors selected to perform the necessary track maintenance and repairs because of their proven track record of completing jobs on-time, safely and efficiently. This job was no exception; the full scope of the project was completed in 38 hours and without any injuries or lost-time incidents and the line was back to its normal schedule on Monday, August 27.