April 18, 2023
Successful Mock Disaster Drill at R. J. Corman-Operated WeGo Star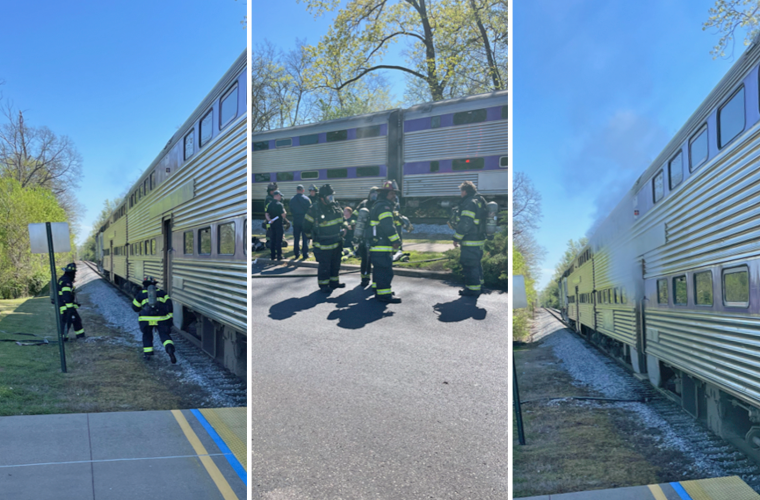 On Wednesday, April 12, the WeGo Star, a passenger train in Nashville, TN, operated by R. J. Corman's Transit Solutions Group (TSG), took part in a mock disaster drill to refresh their safety training and increase the preparedness of local first responders in the event of a real-life train emergency.
The WeGo Star makes daily trips between Lebanon and downtown Nashville Monday through Friday, transporting thousands of commuters to and from work each weekday.
The exercise, conducted every other year, tested emergency support functions and challenged TSG's staff and first responders to move many people during a mass casualty incident while providing emergency medical services and preserving evidence in a criminal investigation. The drill took place in the Hermitage Train Station area on Andrew Jackson Parkway in Nashville and included several emergency vehicles from different first responder services.
The passengers on board were all volunteer participants to add realism to the scenario. The drill included the participation of a multi-agency team of local, state, and federal law enforcement, emergency response crews, healthcare providers, and operations management teams.
R. J. Corman is committed to a safety-first culture, and it's one of our core values. We are glad to partner with first responders and local organizations to prepare our teams for emergencies and keep the community safe.