May 6, 2022
R. J. Corman Railroad Group, LLC Announces Yvan Caffari's Retirement From Board of Directors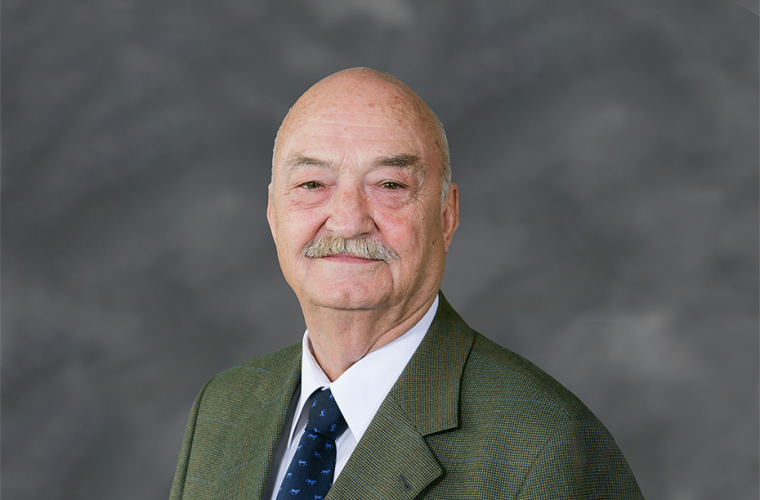 NICHOLASVILLE, Ky – R. J. Corman Railroad Group, LLC announces Yvan Caffari's retirement from the Board of Directors after a fruitful tenure with the company of more than 15 years. Mr. Caffari joined the R. J. Corman Board of Directors in 2006, where his background, expertise, and counsel played a significant role in growing and developing the company's operations.
Mr. Caffari's extensive career in the railroad industry spans many decades. He spent ten years working in West Africa in various customer service, sales, and management positions. Later in 1969, he joined the Swiss railroad maintenance equipment manufacturer MATISA, from which he retired as Vice President of Marketing. Subsequently, he was named President of the MATISA Pension Fund, a retirement fund that covers company employees, active and retired, a position he held until May of 2006. In addition, Mr. Caffari served eight years on the Executive Committee of Swissrail, two of those years as President.
"We are extremely grateful for Mr. Caffari's many years of service to the company. R. J. Corman Railroad Group has grown significantly over the last 15 years, and part is due to Mr. Caffari's vision and wisdom in helping steer the company into what it has become. Mr. Caffari is not only an esteemed and admired leader and seasoned veteran of the railroad industry but an integral part of R. J. Corman's history. We wish him the best for this well-deserved retirement." said Ed Quinn, R. J. Corman Railroad Group President and CEO.
###
About R. J. Corman Railroad Group
R. J. Corman Railroad Group employs approximately 1,200 people in 22 states. R. J. Corman companies provide a broad scope of services to the railroad industry such as emergency response, track material distribution, track construction, short line railroad operations, industrial switching, and signal design and construction.