Quality & Reliability You Can Depend On.
R. J. Corman Railroad Company, LLC is a holding company for 19 short line railroad companies with a combined total of over 1,350 miles of track. We have operations in 11 states and move approximately 125,000 carloads per year.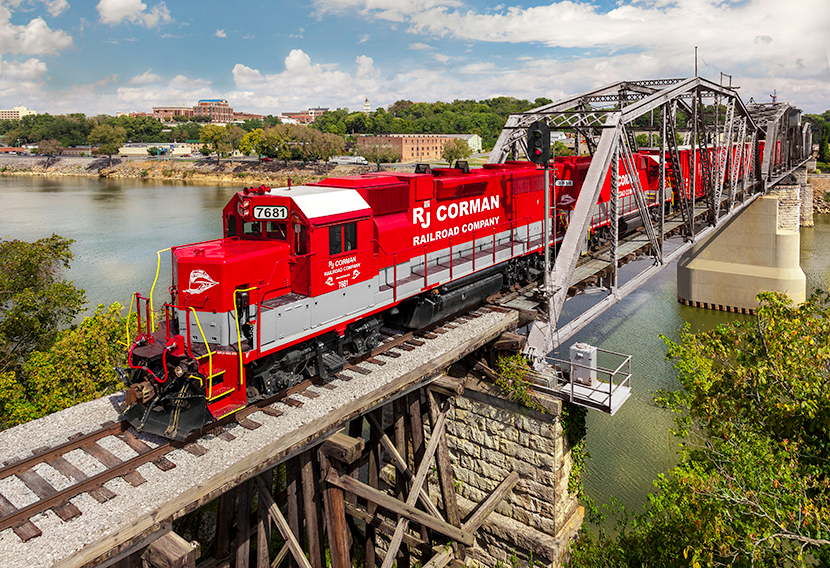 At R. J. Corman, we know that our success is dependent on our customers' success. We are thankful for your business and grateful for the long-term partnership. Our Tariff is intended to be a valuable tool for our customers, and serves two main functions:
Define the additional services R. J. Corman may provide, outside of the normal line-haul shipment via our transportation service plan, to give our customers additional flexibility when shipping freight by rail; and
List the terms associated with shipping freight via the R. J. Corman rail network and the fees for non-compliance with certain terms and conditions.
Services Include
Carload Service
Track Leasing
Rail Car Leasing
Transloading
Load Adjustments
Warehouse Space
Distribution
Track Storage
Logistics
Dispatching
Awards
American Short Line and Regional Railroad Association Jake Award with Distinction, which recognizes short line railroads for safety: 1999, 2000, 2001, 2002, 2004, 2005, 2008, 2009, 2010, 2011, 2012, 2013, 2014, 2015, 2016, 2017, 2018, 2019, 2020, 2021
American Short Line and Regional Railroad Marketing Award, which recognizes member companies that design and implement the most innovative and successful marketing initiatives in the small railroad industry: 2005, 2008, 2009, 2011, 2012
Argus Rail Win-Win Award: 2013
CSX Short Line Business Development Award: 2019 
American Short Line and Regional Railroad Association President's Award: 2018, 2020
American Short Line and Regional Railroad Association Business Development Award: 2021
Railway Age Magazine Short Line of the Year: 2007, 2021