Quality & Reliability You Can Depend On.
R. J. Corman Railroad Company, LLC is a holding company for 14 short line railroad companies with a combined total of over 1,000 miles of track. We have operations in 10 states and move approximately 80,000 carloads per year.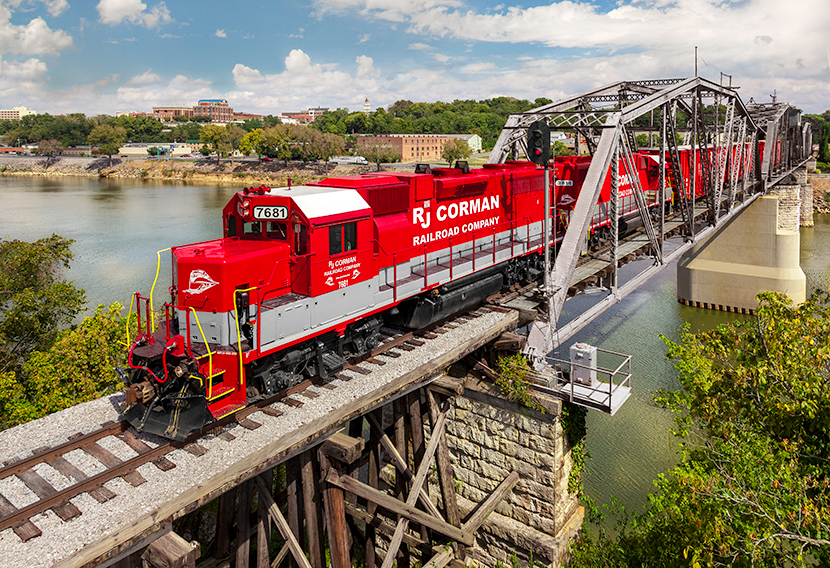 Services Include
Carload Service
Track Leasing
Rail Car Leasing
Transloading
Load Adjustments
Warehouse Space
Distribution
Track Storage
Logistics
Dispatching
We're celebrating 30 years of railroad operation!
Click here to read our special edition of The Mainline
Awards
American Short Line and Regional Railroad Association Jake Award with Distinction, which recognizes short line railroads for safety: 1999, 2000, 2001, 2002, 2004, 2005, 2008, 2009, 2010, 2011, 2012, 2013, 2014, 2015
American Short Line and Regional Railroad Marketing Award, which recognizes member companies that design and implement the most innovative and successful marketing initiatives in the small railroad industry: 2005, 2007, 2008, 2009, 2010, 2011, 2013
Railway Age Magazine Short Line of the Year: 2007