Safety is our top priority.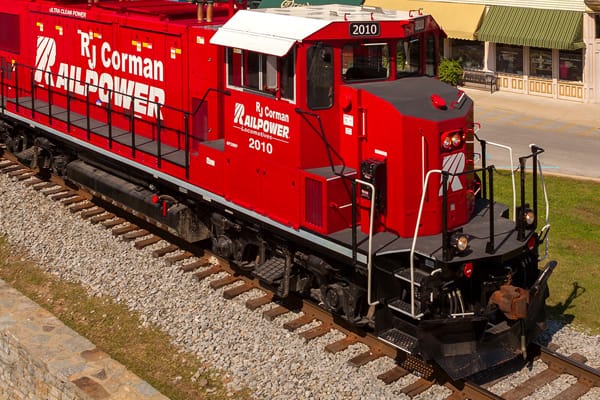 We operate short line railroads in 11 states and have a strong commitment to the safety of our employees as well as the people in our communities. Railroads are not unsafe, but with such large machinery, they can be very unforgiving. That is why R. J. Corman partners with Operation Lifesaver to promote railroad and railroad crossing safety awareness. Many of our employees volunteer their own time to help educate children and adults about the dangers of unsafe activity on or near railroad tracks.
In 2021, the Federal Railroad Administration reported 670 railroad crossing injuries and 234 fatalities. Every three hours, a person or vehicle is hit by a train.*
For your own safety and the safety of others, we ask that you keep the following in mind:
Trespassing on any railroad property is illegal, dangerous and punishable by law.
Only use designated highway and pedestrian railroad crossings.
Always expect a train!
Do not stand on or near the tracks. Passing trains can extend over 3 feet on either side of the track.
Never attempt to out run a train - they often require hundreds of feet to stop and have locomotives that weigh over 20 tons.
To access an R. J. Corman Railroad Company property, please fill out and submit an Entry Permit Application. Call 859-881-2499 for instructions.
*Sources: Operation Lifesaver, Federal Railroad Administration
R. J. Corman Instructions for Accepting High & Wide or Heavy Car Loads
Complete and submit the request form, (see example) and you will be contacted by the R. J. Corman Clearance Department as soon as possible. All questions for an H&W or Heavy Car Movements along any R. J. Corman route must be directed to the R. J. Corman clearance request email at rjcclearancedept@rjcorman.com or contact Felicia Kelly at 859-881-2461, Manager Car Accounting.